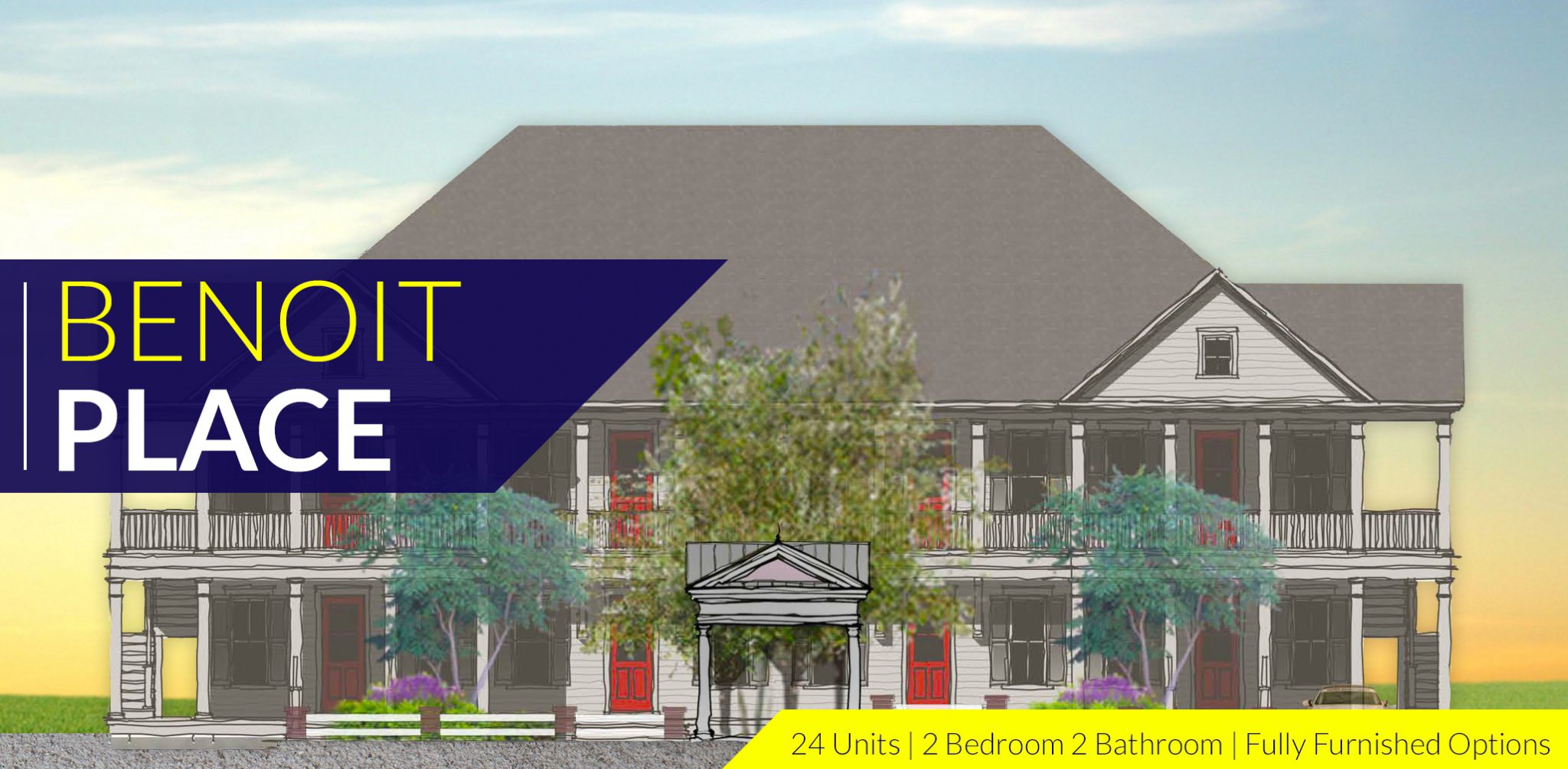 Corporate Housing
Benoit Place Corporate Housing is conveniently located in Lake Charles with easy access to Interstate 210. This brand new, coastal-style Corporate Housing complex is minutes away from a wide variety of restaurants, retail, and medical facilities. Benoit Place is also within the most prominent public school district in the area.
Utilities included in rent:
Cable/Internet
Water/Electric
Gas/Hot Water Heater
Fully Furnished Spaces:
Custom furnishings selected by PAR Group
Option to have personal furniture
Emenity Options:
Washer/Dryer
Dishwasher/Refrigerator
TV/alarm clock/telephone
Full-service packages are catered to tenant needs:
Designer bed linens
Top of the line amenities
Custom furniture
More for Less
If you compare the cost of a hotel to a Corporate Apartment, you will see how renting an apartment can reduce your expenses and give you more space for less money. The cost of the basic package is only $1800 per month, per unit. For optional services, please call for specific prices.